Recent Projects
May 15, 2018
On Sunday May 27 beginning at 3:00 p.m. friends of the Lockview Park Community Garden will gather at the garden for a season opening planting party.
---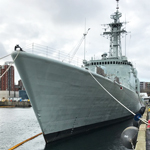 February 5, 2018
MRC is pleased to announce plans to recycle the HMCS Athabaskan in Sydport, Nova Scotia.
---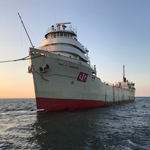 February 2, 2018
The 2017-2018 season has been busy at MRC Port Colborne, with the acquisition of three new vessels: the MV Camille – Marcoux, the Princess of Acadia and the Paul H. Townsend.
---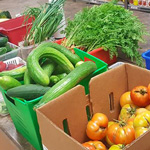 November 15, 2017
The Lockview Park Community garden wrapped up its first growing season bringing in a bounty of 853 kilograms of fresh, healthy produce to the Port Cares Food Bank.
---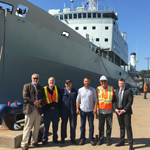 August 11, 2017
MRC is excited to announce the arrival of the HMCS Preserver at its new location in Sydport Industrial Park in Sydney, Nova Scotia.
---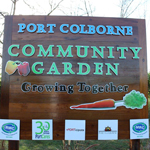 May 26, 2017
The new Lockview Park Community Garden will spring to life on the evening of June 7, 2017 from 4:00 - 6:00 p.m. as friends and families gather to sow seeds and enjoy a free bar-b-q by Tender Cuts
---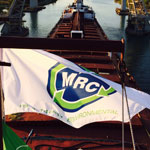 January 10, 2017
MRC is preparing for the 4th International Ship Recycling Congress, to be held in London, England on January 25-26, 2017.
---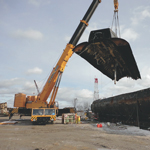 January 4, 2017
An interview with Wayne Elliott, founder and Director of Business Development, Marine Recycling Corporation. The original article was featured in The European on January 4th, 2017.
---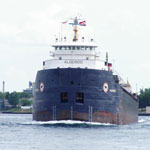 December 2, 2016
MRC is pleased to announce a deal has been made with Algoma Central for the safe recycling and disposal of the ex-Algosoo
---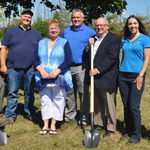 September 6, 2016
Two local companies have joined forces with the City of Port Colborne and Port Cares to build and manage a community garden at Lockview Park with the fresh produce going to the Port Cares Reach Out Food Centre.
---
August 2018
Click on a date in the calendar to view the events schedule for that day.