The Algorail, Algoway and the English River Arrive in Port Colborne
August 27, 2018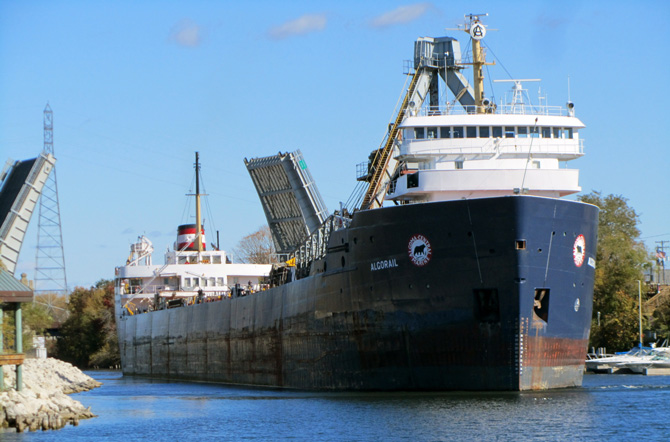 The summer season is off to a great start at MRC Port Colborne with the arrival of three new vessels: the Algorail, the Algoway and the English River.
Launched in 1967 by Algoma Central Corporation, the Algorail is one of the last remaining self-unloading bulk carriers constructed in a two-superstructure style, with a bridge at the bow.
The Algoway was launched by Algoma Central Corporation in 1972 and, like the Algorail, is also a medium-sized self-unloading bulk carrier that transported mineral rocks, fertilizer, salt and grain products as cargo.
Christened after a small northern Ontario river, the English River was launched in 1961 to carry palletized freight and, at times, vehicles until being converted to a self-unloading bulk cement carrier in 1973.
Having spent their lives navigating the Great Lakes and North American waterways, it is an honour to retire and recycle these great vessels domestically. Not only does recycling Canadian ships domestically ensure that environmentally safe practises are implemented, but it also sustains 30 full-time jobs with each recycled vessel.
---