MRC Receives the American Fortitude
June 4, 2015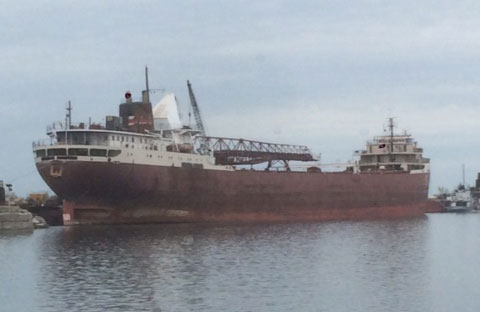 On May 14th, MRC completed the journey from Oswego, NY, to Port Colborne, ON, with the American Fortitude in tow.
The American Fortitude was built in 1953 and originally named the Earnest T. Weir, before being purchased by Oglebay Norton and renamed the Courtney Burton in 1978.
In 2006, the Courtney Burton was sold to American Steamship Corporation where she was, again, rechristened with her current and final appellation, the American Fortitude. The American Fortitude arrives safely at MRC
In November 2014, the American Fortitude was put at anchorage in Oswego, NY, awaiting recycling. Currently, MRC is in the process of recycling this hardworking vessel.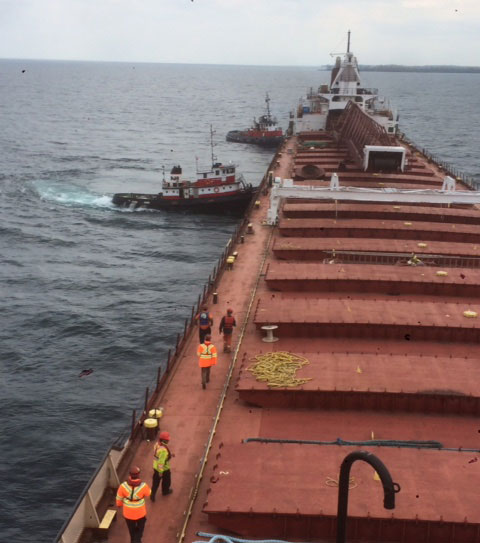 Overall Dimensions (metric)
Length 690' 00" (210.32m)
Beam 70' 00" (21.34m)
Depth 37' 00" (11.28m)
Capacity (mid-summer) 22,300 tons (22,658 mt) at draft of 27' 06.5" (8.25m)
Power (steam turbine) 7,700 s.h.p. (5,744 kW)
---