MRC Awarded the MS Jadran
June 8, 2015
On May 28th, hundreds gathered to witness the final voyage of the MS Jadran from Toronto harbour to MRC headquarters in Port Colborne.
The Jadran, a Toronto landmark, was home to the Captain John's Harbour Boat restaurant and has been docked in Toronto since 1975.
The Jadran was originally built for the Croatian (formerly Yugoslavian) shipping company, Jadrolinija, in 1958. She operated as a 191 passenger cruise ship, sailing between Venice and Greece until 1975 when she was placed on the market and sold to Captain John Letnik, a Toronto-based chef and entrepreneur. After a tumultuous journey across the Atlantic, the Jadran found a new port to call home at the Queens West Dock in Toronto and was, thus, transformed into a restaurant and convention centre.
Captain John's Harbour Boat restaurant was officially closed in 2012 and plans for the Jadran remained uncertain until recently when MRC was awarded the prestigious vessel. After a successful 16 hr tow across Lake Ontario and through the Welland Canal, the Jadran now rests at MRC headquarters in Port Colborne where she will be reverently decontaminated and recycled.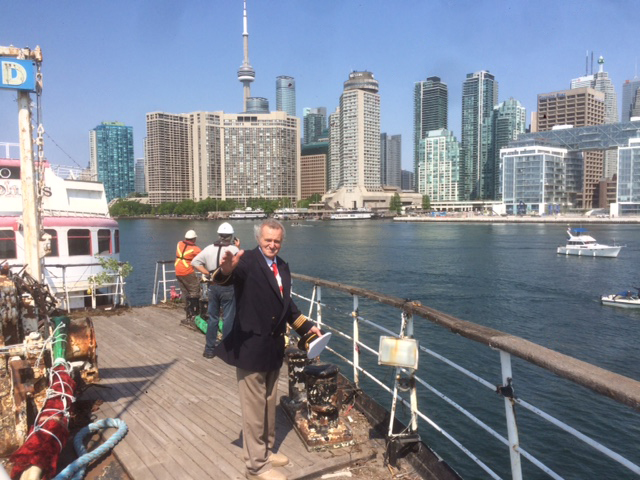 Captain John Letnik waves farewell as the MS Jadran departs the Toronto Harbour
MRC crew and Captain John Letnik aboard the MS Jadran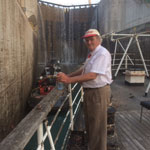 ---